Ati-Atihan, in honor of the Santo Niño (Infant Jesus) takes place annually in January in Kalibo, Aklan, Western Visayas, Philippines. The festival features dancing and celebrations through the streets of Kalibo which last for many days or even weeks before reaching a climax during the final days. An open-air mass at dawn on the third Sunday in January is held in front of the cathedral and is followed by more celebrations and torch-lit processions lasting into the night.
The origins of the Ati-Atihan festival are traced back to the 13th century when a group of Malay settlers from the island of Borneo arrived in the Philippines and were granted settlement by the Aetas or Ati people who were the original inhabitants of Panay island. The name "Ati-Atihan" means "to be like Atis" or "make believe Atis" and many participants smear themselves with soot symbolizing the Malays' appreciation to the kindness and hospitality of the dark-skinned Atis. The dancers create extravagant costumes, emulating the Ati warriors of centuries ago, from a combination of natural and repurposed materials. Revelers dance through the streets to fierce drumming while shouting "Hala Bira! Pwera Pasma!" (Roughly: Keep on going, no stopping!) day and night, rain or shine, for one week or even more.
After the Spaniards arrived in the Philippines, missionaries gradually incorporated a Christian significance into the festival. Today, Ati-Atihan is celebrated as a religious feast honoring Santo Niño and the cheer "Viva kay Santo Niño!" is hailed by devotees. They believe that the Child Jesus will protect them from fatigue and illness during the frenzied celebrations.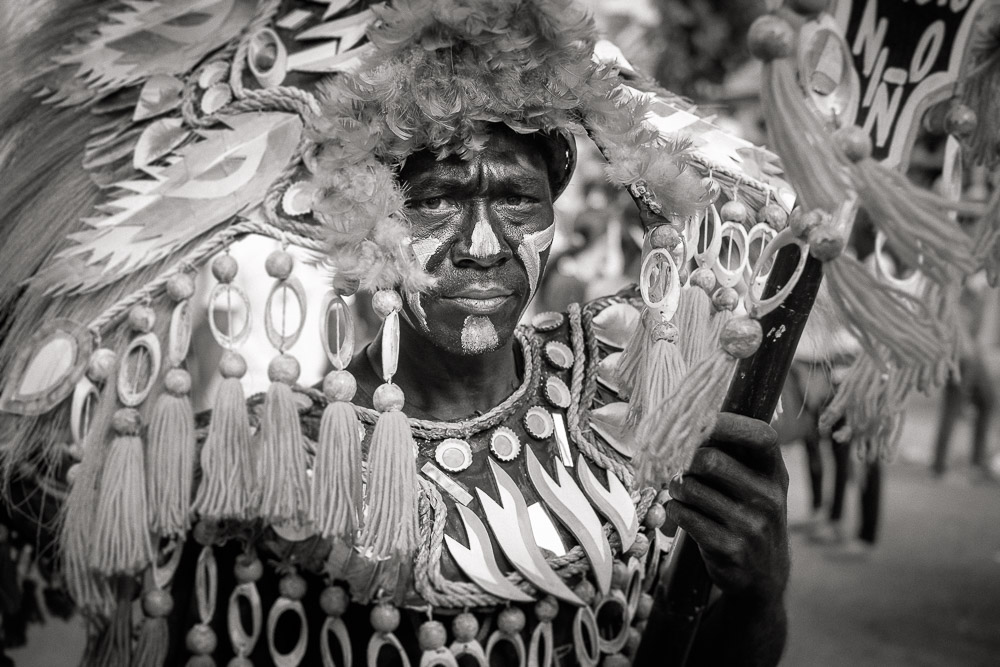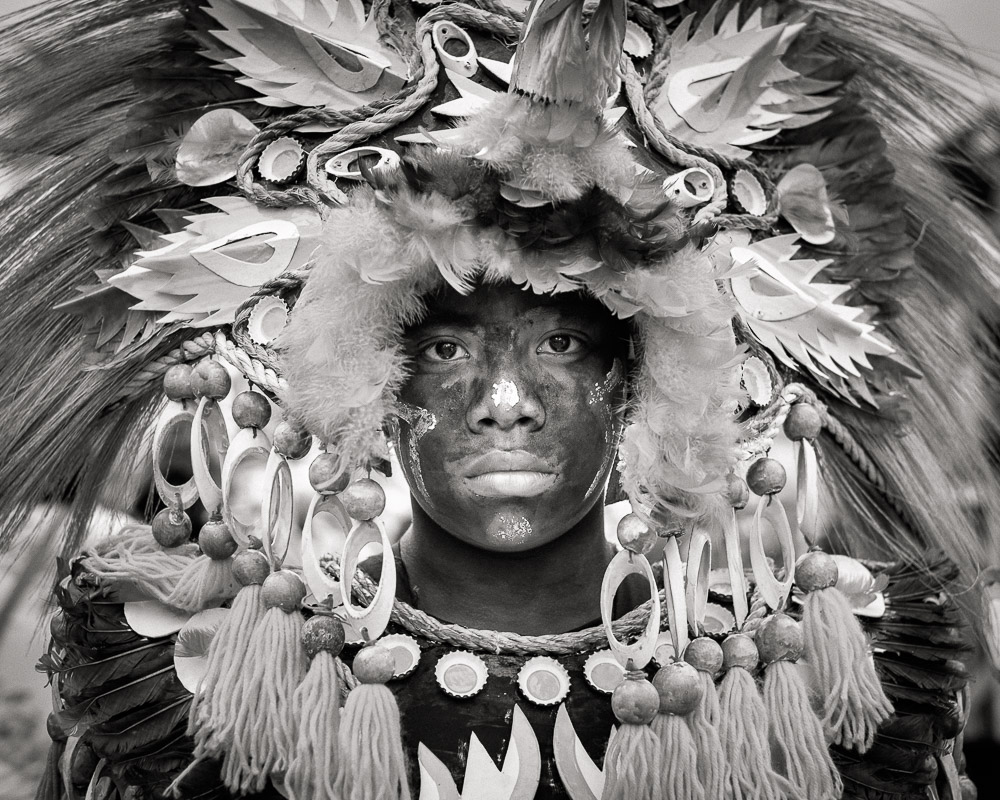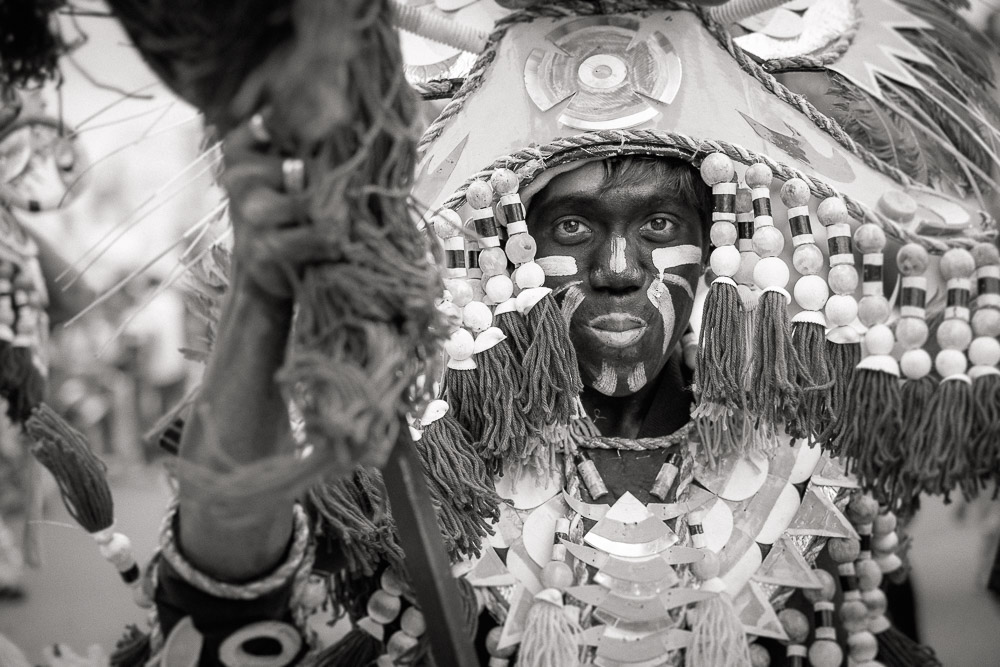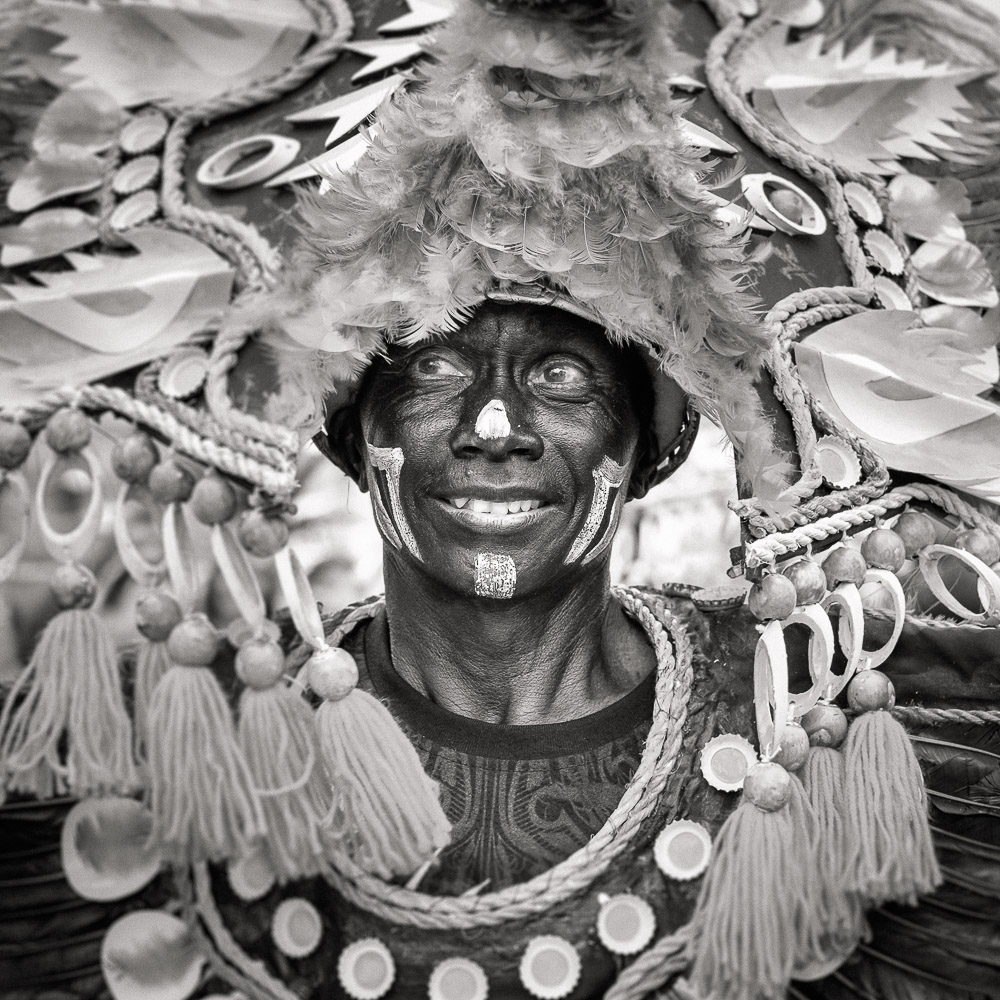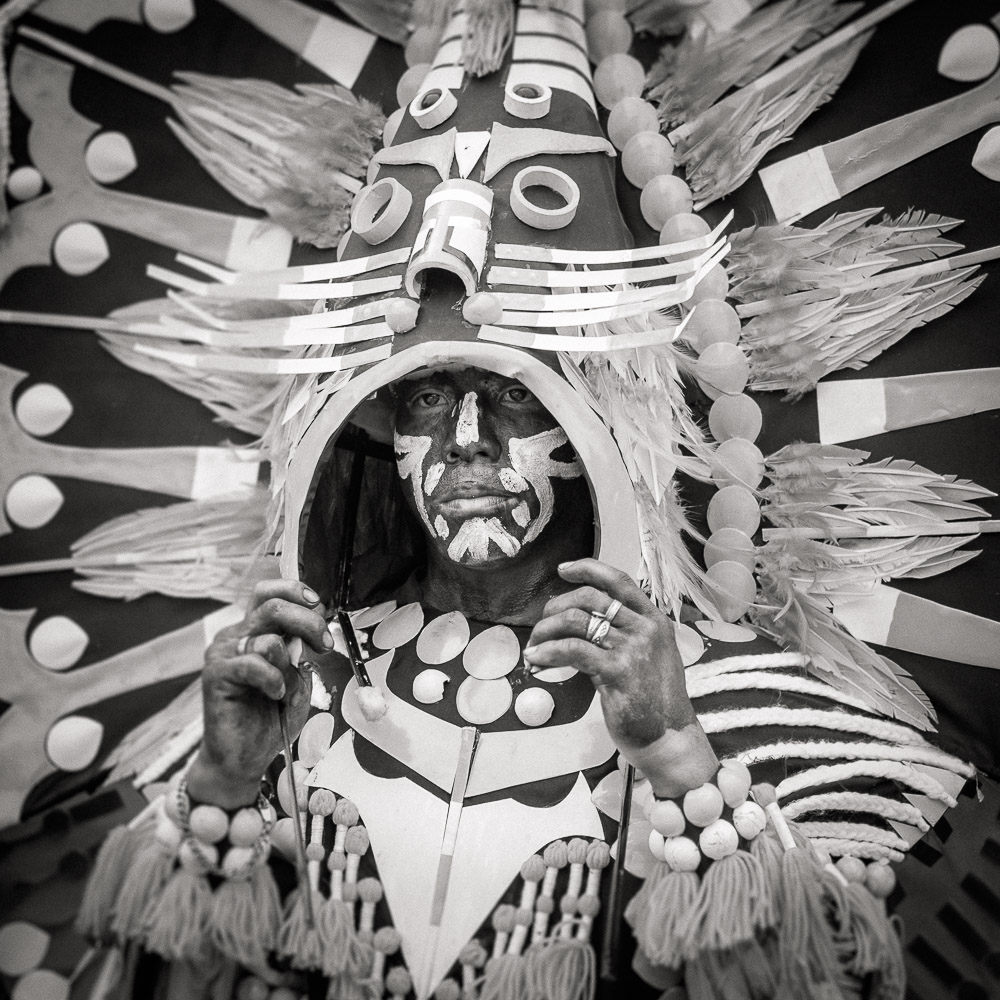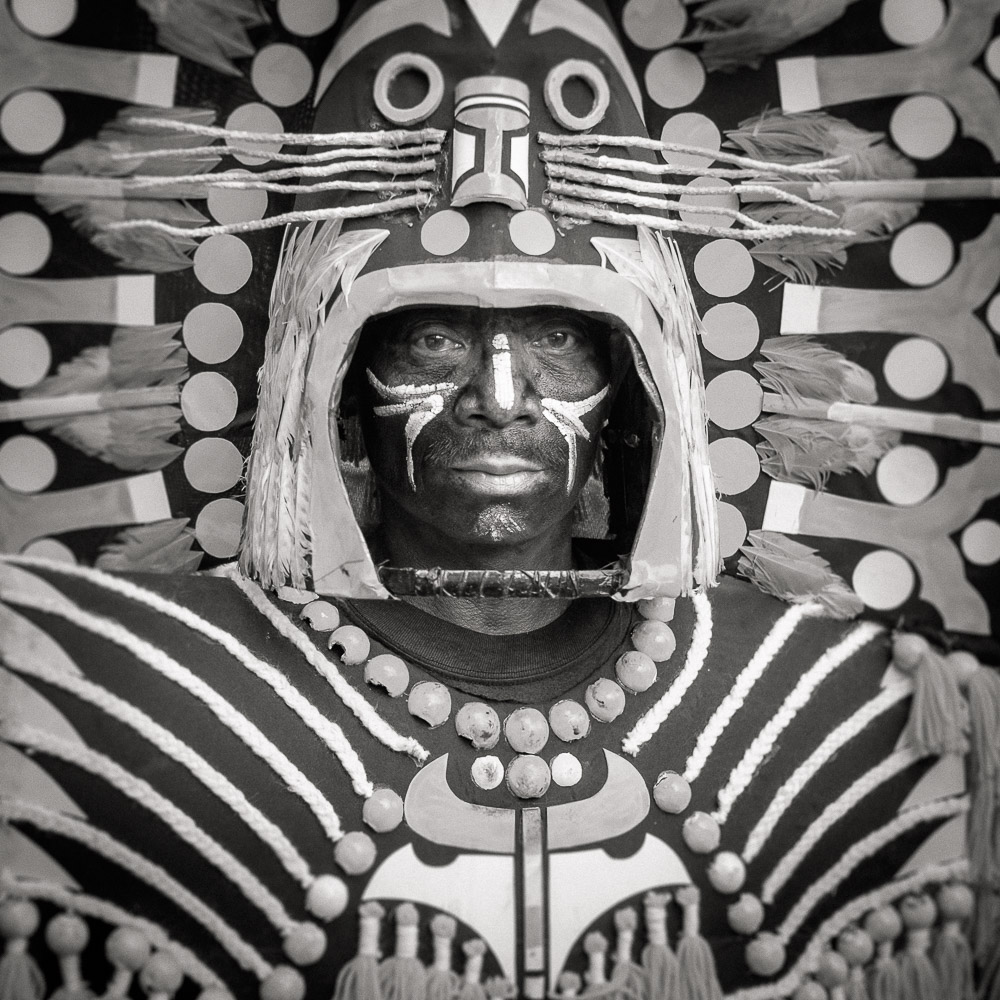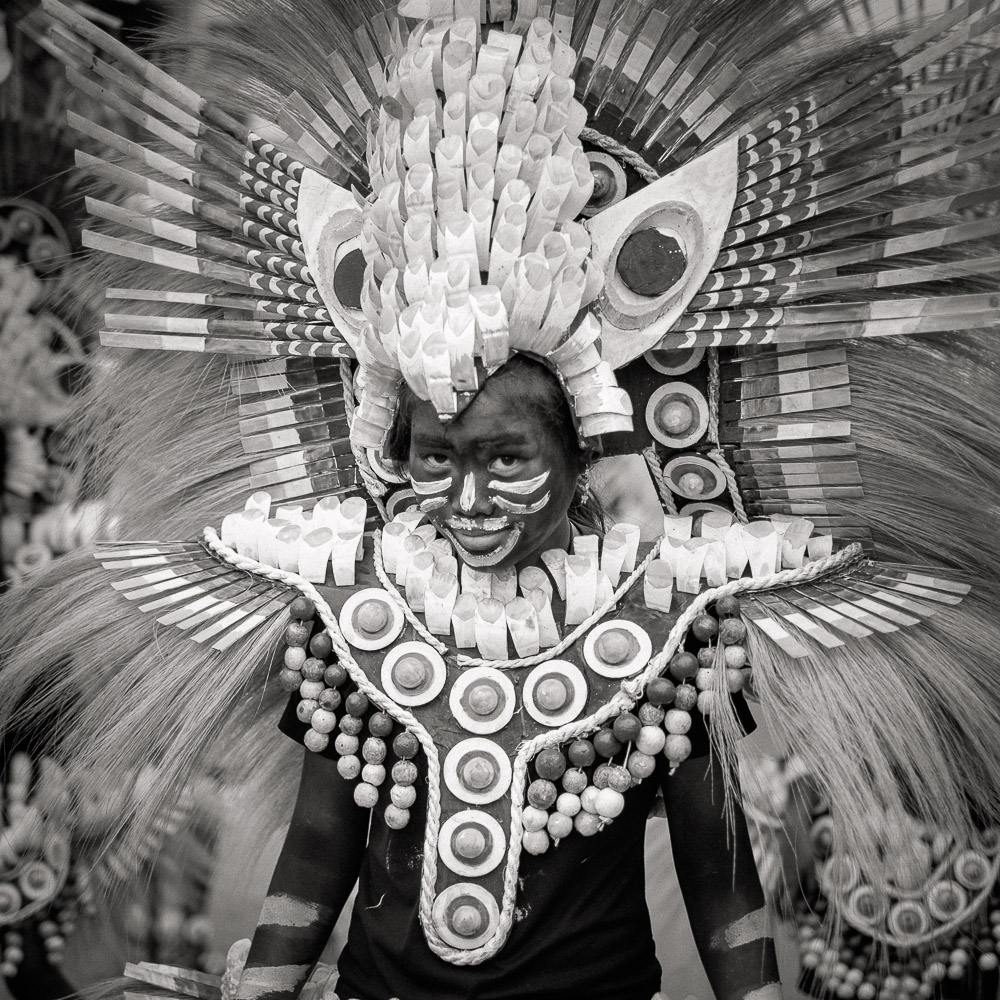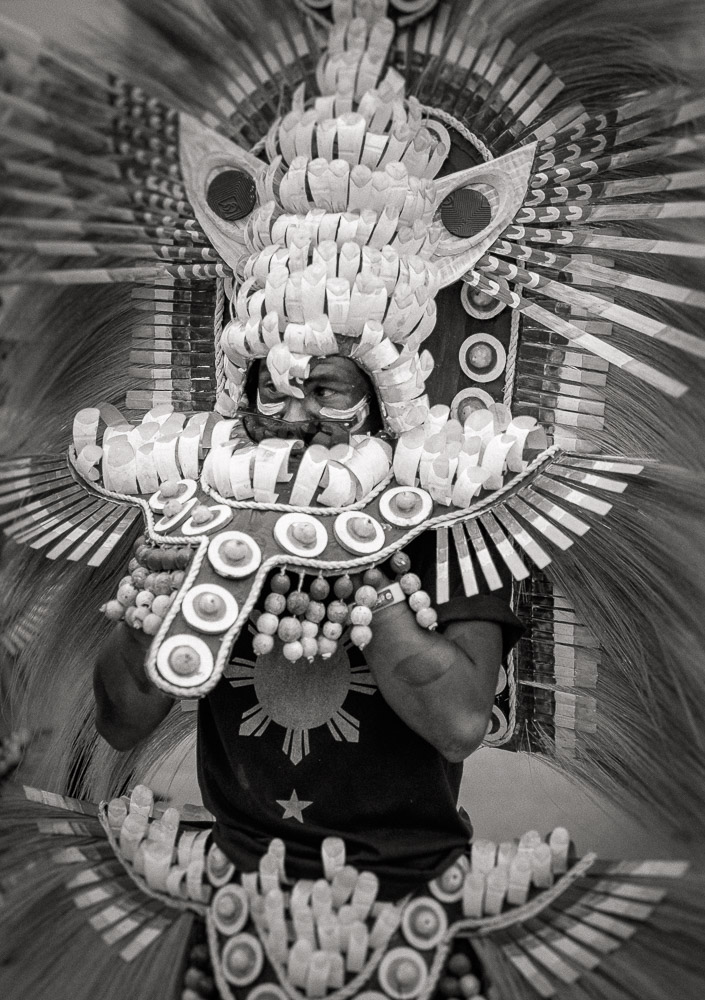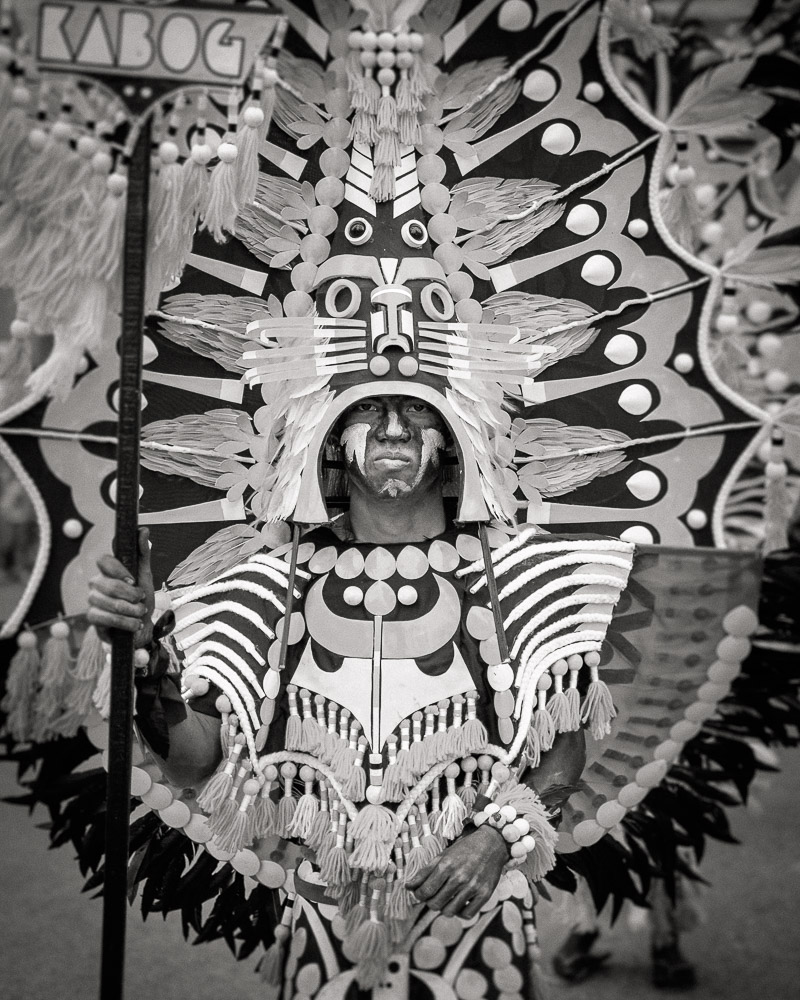 All images taken January 17-18, 2015 in Kalibo, Aklan Province, Western Visayas, Philippines